Dublin Events This Weekend
General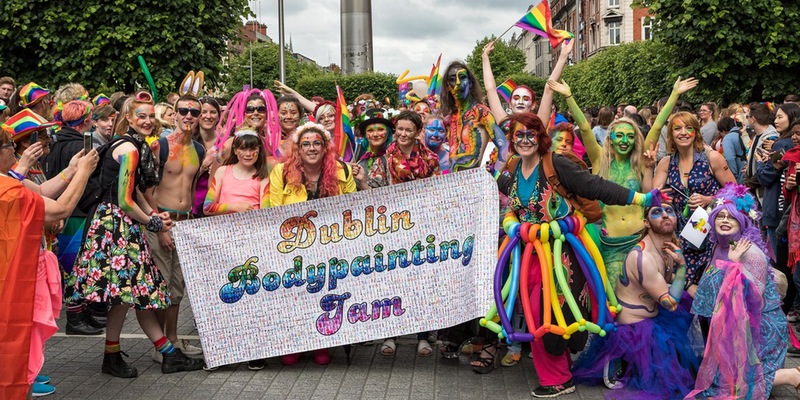 Dublin Design Walking Tour (€15)
Explore the design district of Dublin's city centre with our guide who will discuss highlights of Irish design and culture, featuring interesting independent stores, street art and exhibitions off the beaten track.
Dublin Body Painting Jam (€16.55 – €37.82)
The next Dublin Body Painting Jam will be on January 14th & 15th. Everyone is welcome, regardless of previous experience. This is a space to experiment and try new things for the first time.
Free City Tours
Dublin is one of the most vibrant, historical and beautiful cities in Europe. The best way to explore this compact city and experience the unique atmosphere is on foot. There are free walking tours at 11am & 3pm every day @ The Spire, O'Connell Street.
Introduction to Meditation (€16.55)
Secure Coding Workshop (Free Admission)
Aladdin – The Pantomime (€15 – €30)
Mythology Walk Dublin (€13.36 – €16.55)
Design & Violence (Free Admission)
A collaboration between the Science Gallery, Dublin, and the Museum of Modern Art(MoMA) New York. It began as an online curatorial experiment hosted by MoMA, aimed at examining what violence looks like in modern society, and will build further upon the original online experiment, asking scientists and artists to examine what happens when creativity and engineering fall into the wrong hands.
Established in 1983, Dublin Food Co-op is Ireland's leading member-owned co-operative. Head down to Newmarket Square and you'll find a vibrant and welcoming community and a friendly, relaxed setting.
Weekly flea market every Saturday in The Bernard Shaw. Vintage cloths, bric-a-brac, jewellery, Big Blue Bus Pizza, drinks deals, amazing brunch & more.
Alternatively, you could check out a few of Dublin's best views